Get your little One an adorable outfit from the Kidz Emporium
Kids fashion is forever changing in the United Kingdom. Customers are refraining from purchasing the same old and boring kids' clothing in the UK. How can you compromise with your baby girl clothes in the UK? Shop with Kidz Emporium and make your baby/child look stunning in the best kids' boutique outfit. Kidz Emporium is a one-stop-shop for all your baby clothes and accessory needs. Leading designers provide us with baby girl clothes for our in-store and online boutiques in the UK. With a range of clothing and accessories from different countries across the world including Spain, we are sure you will find the perfect baby girl clothes. Do you know how a fashion statement influences one's character? This is your responsibility as a parent to make your child feel confident in her clothing. Please give them a fashion statement that they can take pride in. Pick up the best baby girl clothes in UK from Kidz Emporium.
Kidz Emporium: Where Affordability and Fashion Collide
The more kids' fashion industry progresses, the more expensive it seems to get. However, the Kidz Emporium are planning on being every parents one-stop shop for their kid's clothing and accessories. Due to our level of affordability, our range of designers and extensive clothing knowledge, you can be sure you are in the right place when it comes to your child. Blues Baby, Early Days, Juliana, and several others are our leading designers for our boutiques in UK. Do you want to take a look at our vast collection?
Girls pink floral dungaree with a white t-shirt

Girls pink coat with bow detail

Girls blue striped dress and bloomers

Pink top & trouser set

Girls white coat with bow pockets

Girls red Spanish short dress
These are just the tips of the iceberg. We have a wider range available to sought everyone's needs for baby girl clothes in UK.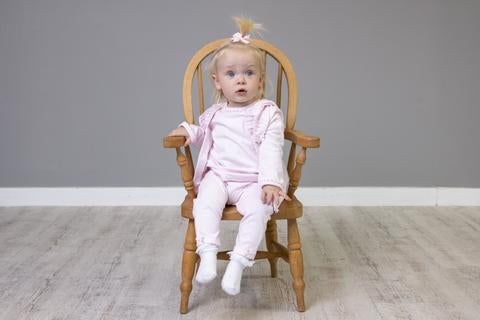 We have a beautiful selection of designer girls clothing for your little lady, from everyday to party clothes. Shop the full range here. Pay later with Klarna.
View Details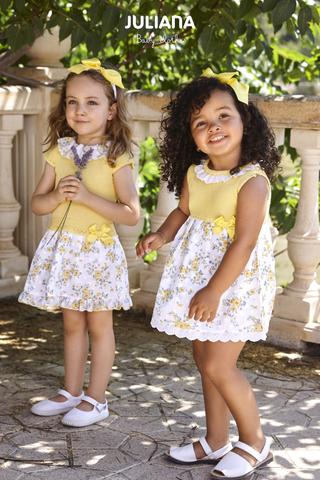 Update her wardrobe with designer, traditional & stylish girls dresses from our collection of girls' designer clothes. Shop the latest range!
View Details
Choose The Best Baby Boutique in uk
Why Choose Kid Emporium
Kidz Emporium is the top choice for thousands of customers. The reasons behind such success are:
Affordability
Affordability is what makes us stand apart from others. We work with the best designers who provide clothes at sensible prices.
Versatility
We provide a wide range of versatility so that we can be sure that all our customers will leave our online and offline stores happily. We also ensure that they come back again for the best baby girl clothes in UK.
Quality
Kidz Emporium has never compromised with quality.
Some Other Reasons Behind Choosing Us
Don't compromise with your baby's comfort. In UK this is the USP of baby girl clothes. Kidz Emporium has been maintaining this consistently. Expect your delivery within four to five business days after your order. We accept payment through almost any method so that our customers can check out with ease. Additionally, we try to offer a simple, yet effective returns policy for our baby boutique. If you have any questions, please contact us.